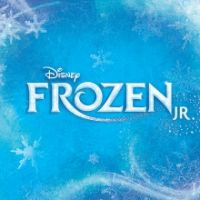 September 5 - 7, 2019
The enchanting modern classic from Disney, Frozen JR brings Elsa, Anna, and the magical land of Arendelle to life. A story of true love and acceptance between sisters, Frozen JR expands upon the emotional relationship and journey between Princesses Anna and Elsa. When faced with danger, the two discover their hidden potential and the powerful bond of sisterhood. With a cast of beloved characters and loaded with magic, adventure, and plenty of humor, Frozen JR. is sure to thaw even the coldest heart!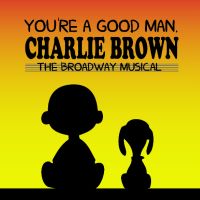 October 24 - 26, 2019
Currently celebrating its 50th Anniversary! You're a Good Man, Charlie Brown is a fresh approach to the all-time 1967 classic, based on the beloved comic strip. Charles Schulz's beloved characters come to life in Clark Gesner's classic musical. The whole gang is here: bossy Lucy is hopelessly in love with piano prodigy Schroeder who doesn't give her the time of day, perfectionist Sally is still mocking blanket-toting Linus, Snoopy is in the doghouse, and "blockhead," himself, Charlie Brown, is in rare form. You're a Good Man, Charlie Brown is a crowd-pleasing classic.
December 12 - 14, 2019
After a blizzard shuts down the roads on Christmas Eve eve, a motley crew of travelers find themselves stranded at the local community center. From the lovelorn drama teacher with a bus full of students, to the quarrelsome couple on the way to their wedding, to the overeager Sheriff ready for some real criminal action, everyone has their own troubles to untangle. But to have a happy holiday, they're going to need a miracle--or seven, to be exact. Closed for the Holidays is a spirited and heartwarming comedy with a healthy dash of Christmas magic.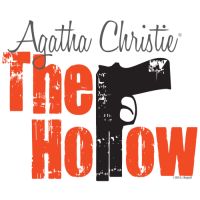 February 27 - 29, 2020
An unhappy game of romantic follow-the-leader explodes into murder one weekend at The Hollow, home of Sir Henry and Lucy Angkatell. Dr. Cristow, the Harley Street lothario, is at the center of the trouble when, assembled in one place, we find his dull but devoted wife, Gerda, his mistress and prominent sculptor, Henrietta and his former lover and Hollywood film star, Veronica. Also visiting are Edward and Midge, whose romantic assertions are likewise thrown into the mix. As the list of romantic associations grows so does the list of potential suspects when one of the guests is shot dead. Nearly everyone has a motive, but only one of them did the deed.
Beehive is the ultimate celebration of 1960's female empowerment. Featuring such timeless classics as "My Boyfriend's Back", "Be My Baby", "Son of a Preacher Man", and "Me and Bobby McGee", Beehive nostalgically recalls the days of miniskirts, transistor radios and flower power. Told from the perspective of six young women who came of age in this enigmatic decade, these young ladies look back on a host of issues ranging from their first Beehive Dance to the challenges we faced as a nation – all accomplished by a vast array of the most celebrated and memorable songs of the era.