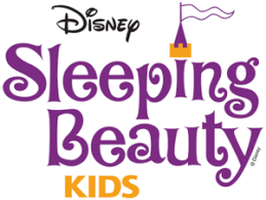 August 23 - 25, 2018
Based on one of the most treasured Disney animated films of all time, and featuring some of the world's most memorable songs, including "Briar Rose" and "Once Upon A Dream," Disney's Sleeping Beauty KIDS is pure, delightful fun. Presented by our younger players.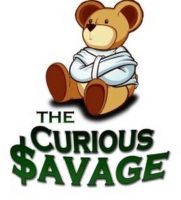 October 18 - 20, 2018
The Curious Savage is the story of an elderly widow named Mrs. Savage, whose husband has left her ten million dollars. She wants to make the best use of it, in spite of her grown step-children's efforts to get their hands on it, including having her committed to a sanatorium hoping to "bring her to her senses." The Curious Savage is a warm comedy that compares the kindness and loyalty of psychiatric patients with the greed and hostility of so-called "normal people."
It's four days before Christmas in Tinsel, Texas, and a colorful parade of eccentric guests arrive at the Snowflake Inn. Trina, the harried, yet upbeat innkeeper has more than she can handle coping with these nuttier-than-a-fruitcake lodgers. Hoyt and his sister, Donna Jo, make the mistake of trying to end a thirty-year feud between their curmudgeonly aunts, Ennis and Della. Ainsley and Lenora, self-involved actors from a lower-than-low-budget touring production of A CHRISTMAS CAROL, descend on the Inn to fulfill a promise. Add an ill-advised romantic rendezvous between Mrs. Claus and one of Santa's elves, a demanding guest who refuses to leave, a tipsy housekeeper, and it's clear it will take more than a kiss under the mistletoe to keep Trina's spirits merry and bright. But a spur of the moment Christmas Eve wedding that brings together the Futrelle sisters - Honey Raye, Twink, Frankie and Rhonda Lynn - and their best friend, Raynerd takes a surprising and delightful turn that leads to a laugh-til-your-sides-ache climax, changing all their lives forever.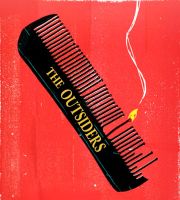 February 28 - March 2, 2019
The Outsiders deals with real people, seen through the eyes of Ponyboy, a young "Greaser" caught up in territorial battles between the have-it-made rich kids - the "Socs" - and his tough, underprivileged "Greaser" family and friends. In the midst of urban warfare, Ponyboy can't forget a Robert Frost poem which speaks of their fragile young lives, saying "Nothing gold can stay." This is a play about young people who are not yet hopeless, about latent decency in the midst of struggle, about not losing touch with the residual slivers of gold within us all.
May 2 - 4, 2019
Based on the characters created by American cartoonist Charles Addams and the 1960's TV show, The Addams Family Musical features an original story, and it's every father's nightmare. Wednesday Addams, the ultimate princess of darkness, has grown up and fallen in love with a sweet, smart young man from a respectable family - a man her parents have never met. And if that weren't upsetting enough, Wednesday confides in her father and begs him not to tell her mother. Now, Gomez Addams must do something he's never done before - keep a secret from his beloved wife, Morticia. Everything will change for the whole family on the fateful night they host a dinner for Wednesday's "normal" boyfriend and his parents.